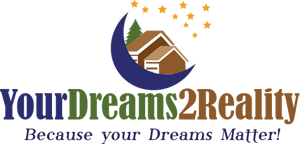 (919) 205-4368
(704) 228-1423
Main Content
Welcome Message and Call To Action
Welcome To
YourDreams2Reality
Because Your Dreams Matter!
Jonathan Ortiz welcomes you to his website. YourDreams2Reality is designed to be your one-stop shopping for real estate in the District of Columbia, Maryland, Virginia (aka-the DMV) Charlotte, and Raleigh/Durham NC regions.
There is critical information for buyers and sellers, home valuation for a snap shot of your homes value, mortgage calculator, relocation tips and other helpful information in the blog section.
You can search for properties through the website, Facebook, and sign up for our mobile app. Think of it as your resource center for all your Real Estate questions and needs.
So, browse the website because this is the moment that you should enjoy the most; looking at the available properties in the DMV, Charlotte and Raleigh/Durham NC regions; imagining yourself living in the home that you have always dreamed about.
Please let me know how I can assist you, in turning YourDreams2Reality, "Because Your Dreams Matter!"
Featured Property and Communities
Blog and Testimonials
Testimonials
We never really believed in so-called real estate experts until we were introduced to Jonathan Ortiz. Like magicians, they made all of our Northern Virginia real estate dreams a reality. Aside from being profe...

Baber Family read more »

At first I thought my property was ready to sell, Jonathan convinced me otherwise, and I'm really happy that I listened. Without his help, I wouldn't have been able to sell my property for more than m...

Payne Family read more »